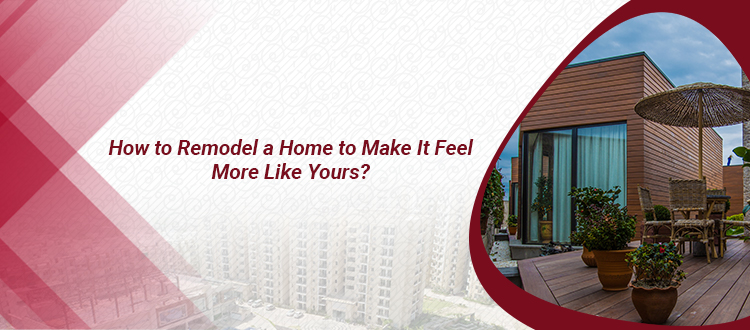 How to Remodel a Home to Make It Feel More Like Yours
The question of how to make a new space feel like home is probably the first thing that does come to mind when you start remodeling your home. While a few changes can make it feel like home, many will end up doing more damage than good. However, if you want to make a room feel like it is truly your own, then you should get very careful when making any changes.
Manglam Group has come up with some tips for all the residents who're willing to remodel their homes to refresh the vibes all around.
Let's check them out:
Go Gradually
When you are planning on making changes in your home, it is important to make sure that you do so gradually. Do not make drastic changes unless you have a plan in place to make them work. In most cases, this can be found in a written set of instructions. By being able to see a written plan before you make any changes, you can make sure that everything that needs to be changed or added fits within the plan.
Take Your Time
When you start remodeling your home, be sure that you take your time. If you make drastic changes right away, it can really throw everything off and make the entire process seem like it is going to take forever. The same goes for when you add in new furniture. Make sure that you sit down with your remodeling contractor to discuss what you want before you spend any money.
Limit the Changes
Be sure that you do not make too many changes at once. If you start by installing new furniture, then you will need to make sure that it matches up with the rest of your space. If you choose furniture that is out of place with your house, then it will detract from its appearance and will leave an unfinished impression on anyone that visits your house. It is best to plan carefully before you start any remodeling projects.
Find a Pro
When making any changes, including how to make a new space feel like home, it is important that you find a professional that you can trust. A professional will be able to make certain changes that you would not normally make yourself, such as how to make a new room feel like home without causing any major damage to your current home.
By following these given steps, you will get able to create a new space that feels like home. Your space at Manglam Group of Homes will look more like your own, and it will also be safe and sound.