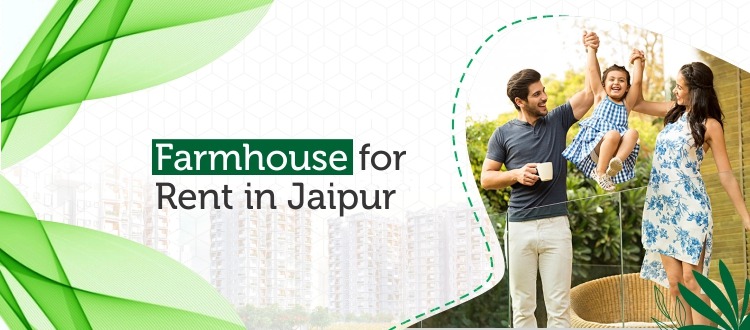 Farmhouse for rent in Jaipur
A luxury construction place is a dream for everyone. We all strive to have investments in huge property and work harder for it until our last breath. It is our passion that drives us to see our names inscribed over a name place in front of a home, flat, building, bungalow, and farmhouse. Most people want to lead a healthy, safe, prosperous and entertaining life.
You want to relax during weekends after working hard for almost five to six days a week. That much-needed relaxation gives you mental peace for the entire week to work well. If you want that satisfaction, then a vacation at a secluded place is the need of the time. There's no better place than partying or relaxing at a farmhouse with all modern amenities that can make your weekend or holidays worth it.
However, you may think that it may not be approachable or too far. How to reach a farmhouse is another struggle that many people have in mind. But when Mangalam Group brings something for you, it sorts out everything on behalf of its clients. And one of its prestigious and pet project, Mapplewood, delivers just that. It is offering people living in Jaipur or outside of it to rent a farmhouse.
A farmhouse for rent in Jaipur can make your family outing a top-class one. You can avail all facilities like swimming pool, kids area, lounge, library, party hall, clubhouse, variety of games for playing, pub, spa, jacuzzi, and everything you can imagine.
You can get it all at an affordable price. So, if you think that your pocket may not allow or become a point of restriction from enjoying your days, then chuck that out. You get to rent it for a small sum of rupees and get it for a day or as long as you want.
So, if you want to bring your entire family and spend the whole day or couple of nights, then the Mapplewood is the best place to be at. It is surrounded by scenic beauty and makes for a picturesque setting among the Aravali range of mountains. The lush green outfields and trees keep the cool weather all the time and play like a character for people.
Moreover, you can get your games and play here without any inhibitions. Furthermore, if you can stomach enough joy, then there are great pleasantries waiting to surprise you. But wait, do you think the farmhouse is only for family time? No, you can throw huge birthday bashes, cocktail ceremony, wedding ceremony and other celebrations.
You can celebrate them at any time of the day because after you book one of the farmhouses, it is up to the client to make use of it. So, that's the beauty of the whole idea when you have the right to use a property as long as you pay the rent in your own way.
Also, you get the security of high tech cameras and other facilities. So, while you may enjoy, no other person can trespass and trouble you in any way. So, you can spend quality time in whatever activity you indulge yourself in while making full use of the best days you get.
The farmhouse for rent in Jaipur can be reached with the help of private and public vehicles. It is near Shiv Vilas hotel. So, you do not find any trouble locating it. Also, the locals of Jaipur can have fun a time in less money than they would spend in an amusement park. Also, there's a mini theatre, where you can watch your favourite movies. All rooms are air-conditioned here.
So, get a booking right now and enjoy an outing with friends and family in tranquillity.