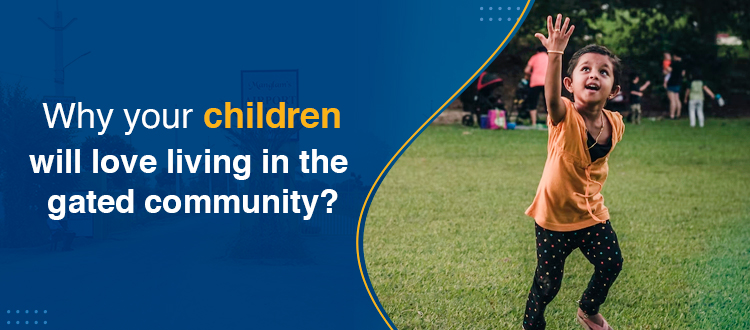 Why your children will love living in the gated community?
Childhood is the most important stage in a person's life as it forms a foundation for personality building.
When you are giving a pleasant environment to your child, they will get a good experience. For a good experience, you should live in a gated community. A gated community offers an ideal environment for your child & supports physical & emotional well-being. A gated community offers you a wide-open space for your child to play and an opportunity to interact with other kids. Hence, it helps the children to develop better social skills. When you are purchasing a property in Jaipur, you need to choose the Airport City by Manglam, as it offers you to:
Build your dream home
Living in a gated community
Let's discuss some points why children love to live in a gated community :
Safety & Security: Nothing is more important for parents than their child's safety. If you are living in a gated community, children are completely safe as compared with the independent house. The gated community township provides some additional benefits as well like CCTV, intercom, surveillance, etc. Children will feel independent as they don't have to face any boundaries.
Child-friendly amenities: Gated communities are focused on child-friendly amenities. There are multiple things available for the children in a township like a dedicated play area, indoor games room, clubhouse, and so other things. Hence, your children will keep engaged with these amenities. Moreover, kids will get the company of other children in the same community.
Living in a gated community helps your child to grow & develop. It is a safe place for you and your family. Airport city by Manglam is the best property in Jaipur for investment and your dream home. The reason behind choosing a gated community is unlimited amenities and independent life.