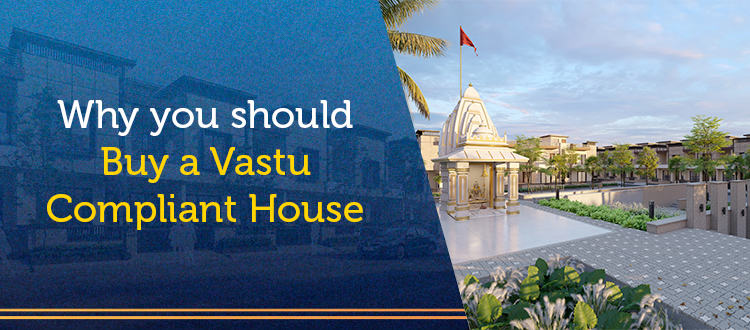 Why you should buy a Vastu Compliant House?
Buy East facing house! Is your house North facing or East facing?
Many people in India do not just appreciate but purchase a Vastu Compliant residency and workspace. What is the major reason behind purchasing a Vastu-compliant home? People in India think it's a science and beneficial for your health, finance, and good relationship. Our ancestors have gifted so many beneficial science practices to us like yoga, meditation, Ayurveda. Vastu is one of them and considers an important aspect before constructing a home. Manglam Anantara 4 BHK villas are rich in aesthetic design as well as all are east-facing. It will help to bring some positive energy to your door.
Following are some benefits, why you should buy a "Vastu Compliant" house.
Health Benefit:Vastu-compliant houses are designed to use every space and corner. If you are complying with the structure, then you will allow a maximum influx of light and air. Moreover, the Vastu principle helps in restricting the ultraviolent rays in your house and promotes better health. Vastu Compliant keeps aesthetic design, color, and material in mind to reduce the stress level.
Financial success: We all want happy vibes in our homes. Vastu helps to boost positivity at home and what some might call, luck. Some people think that Vastu Compliant home will give you a sound financial position. By enhancing your fate through the correct application of Vastu principles, you can experience financial independence and success. When you are healthy and fit and are less stressed, it creates an ideal environment to focus on your goals.
Peace & Harmony:A Vastu-compliant house gives you various benefits related to health, education & finance. One more advantage is peace & harmony. Vastu Compliant home brings peace & harmony to your home. A peace and harmony maintain positive environment and it's a bliss for better future.
Anantara: The Villa is a group of luxury villas that will make you amaze. The villas are focused on Shilpa Shastra and fulfill all Vastu requirements. Manglam builders use the principle of Vastu that is not too hard to follow. Book your dream luxury villa today and reap the benefit of enhanced positive today.