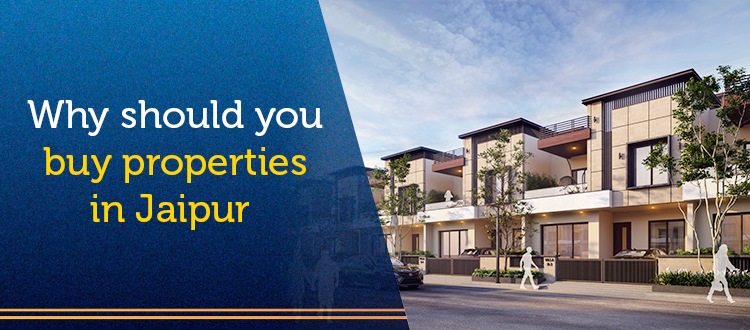 Why should you buy properties in Jaipur?
Jaipur – A city of Royal Heritage and also awarded as 10th preferred city for living.
It is a most desirable place for residing in North India and also enlisted as a smart city. Many small and big-name companies are facilitating operations from Jaipur and thus become a reason for huge real estate investment. Investing in a property in Jaipur is a perfect choice for you! There are many amazing residential and commercial properties available for you. So, if you are interested to buy property in Jaipur, then you should go with Manglam Anantaraluxury 4 BHK villa with multiple amenities to keep your sight.
Let's discuss the more compelling reason for purchasing the property in Jaipur:
Smooth connectivity: A great connectivity with distinct areas encourage a person to purchase a property. People are interested to purchase a property in Jaipur as it gives the best connectivity from different areas. Smooth connectivity through metro and local buses helps you to reach every corner in Jaipur within minutes.
Price of property: The price of the property in Jaipur is so far more reasonable as compared with Delhi, Mumbai, Banglore, and many other cities. Jaipur is an emerging city and safe for all and the prices are not so high but in near future, you will see a drastic enhancement in the property's valuation.
A planned city ever:Jaipur is known as the planned city ever. Everything from sewerage to the ventilation, you will find everything in its perfect place. If you will see Jaipur from the top, you will find connectivity between roads and various areas. If loads of projects in Jaipur are established, you won't find the city congested.
Purchasing a property in Jaipur is a profitable investment for you! Many projects are going on in the outskirts and near to the city. Manglam Anantara: The luxury villas is the best project in Jaipur as it delivers you the best luxury villas ever. The villas bring a modern lifestyle with ample facilities like a lush green garden, luxury clubhouse, gated community, and many more. So, don't just wait! Invest today in the finest property of Jaipur.