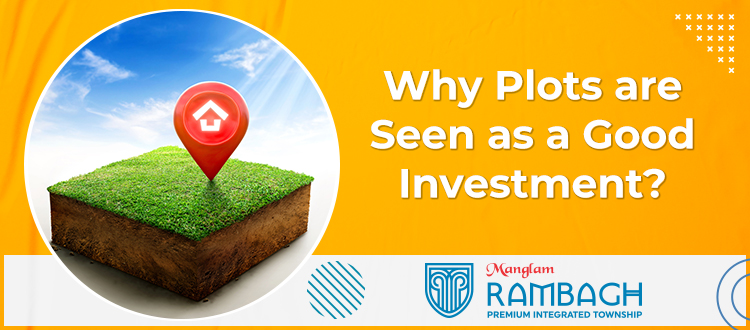 Why Plots are Seen as a Good Investment?
There is no other asset worthy than a piece of land. However, people usually get confused about the many options available. People are always aspiring for the best investment options. A good investment assures great as well as steady returns on the investment. Plots for sale in Neemrana are known to offer the most profitable returns more than any other traditional means of investment. Some of the other reasons that determine plots in Neemrana as the best investment are as follows:
Vanishing Resources
There is a steady increase in population, however, with it, there also comes a burden to serve them with housing. There has been a constant need for land witnessed in cities like Neemrana making them excellent for investment purposes. 
Appreciation
As we all know, the demand for land is continuously increasing, but there is also scarcity in the availability of plots. Because of this reason, the plots for sale in Neemrana undergo wonderous value appreciation making them excellent investment choices among property buyers. 
Flexibility
The plot of land gives you the freedom to play along with your piece of land and build your dream home according to you. You can decide on the configuration, interior, size, and structure of your home according to your choices. 
Gated Community
It's always best to pick a property for sale in Neemrana in gated communities like Manglam Rambagh. It reduces the risk of encroachments as well as increases its face value.
Developed Amenities
Buying a plot in Neemrana is a good decision as it enhances your lifestyle and fills your life with serenity. Manglam Rambagh offers all the developed facilities like roads, electricity, water, and sewage along with high-end amenities that fill the life of residents with opulence. 
Resale Flexibility
Plots in Neemrana are one of the fastest-growing liquidate assets. The one best thing about owning a plot is the immense resale flexibility it provides. Since plots of residential lands are a diminishing resource in the face of a burgeoning population, they are a great investment decision. 
Investment
Plotted developments like Manglam Rambagh are an excellent investment decision. Not only do they offer great future returns but are also one of the best places to raise a family. They are no doubt the best for your future growth. 
Whether you are buying a plot for investment purposes or for building your home on it, either way, it will definitely give you more than you expect. 
Manglam Rambagh is a beautifully integrated township in Neemrana that offers residential and commercial plots in Neemrana. The JDA approved flats are perfect for you to build your dream home and even for investing. They are centrally located near some of the world-class infrastructures and establishments.