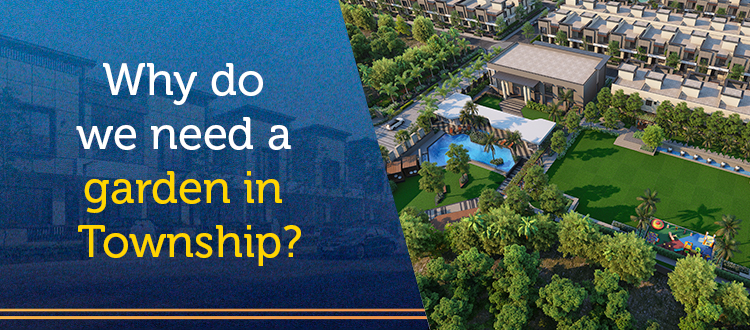 Why do we need a garden in Township?
When you are buying your dream home, you would love to buy a spacious, airy apartment, amid a green acre, excellent infrastructure, and schools, colleges in your vicinity.
You will get all these things at your doorstep. When you choose township, you will get access to all these things. Manglam Anantara understands all your requirement and develop a luxury township. This township includes a range of "4 BHK Villas" with aesthetic design & luxury amenities. With the assessment of all needs and requirements, Manglan Anantara is developing a 1.5-acre lush green garden for the residents of Anantara.
With modernization, people become more curious about their health and need a lush green garden for a walk, quality time with family, jogging, etc.
Health:When you get the garden near to your home, you will start taking care of your health. You will start going for a walk or for running and do some regular exercise. Thus, to keep your health fit, you need a garden in the township. Manglam Anantara is constructing a 5-acre garden for the residents so that fitness freak can maintain their health.
Connectivity with nature:When you are purchasing a luxury, you will get a chance to connect with nature. A natural environment with a pollution-free area helps you to take a fresh breath. It is another significant benefit of the garden in the township. Manglam Anantara is situated far from the city and gives you a fresh environment to live in. You will get complete sunlight and a natural environment to heal your body.
Quality time with family: A big garden space offers you an opportunity to spend some time with your family. Manglam Anantara is a luxury villa and a dream property for your family. The major goal of developing a 1.5-acre garden is to encourage families to spend quality time with their loved ones.
Manglam Anantara gives you a 1.5-acre garden with a lush green environment. A garden is important in a township not only froma health perspective but for the kids. Children in the township can spend their time in the garden which further promotes their physical & mental development.