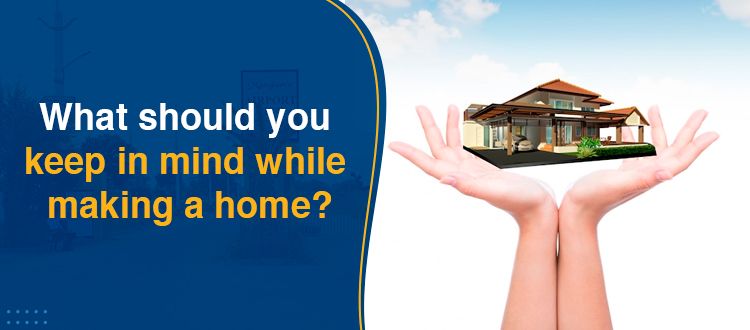 What should you keep in mind while making a home?
Luxury home with multiple amenities, a lush green balcony garden – all these are dream elements for a home.
A perfect plan is needed while developing a dream home. When building a house, it is vital to plan all the important elements at the construction stage. Besides designing a house layout, you should ensure some important points like ventilation, Shilpa Shastra, natural light, etc. These things are important to consider before constructing your dream home. These points are possible either when you develop your house by own or purchase a developed home with these features. Manglam Builders offers you to build your dream home. Airport City is a perfect property in Jaipur for investment or for constructing a house.
Thus, when you will construct your dream home, these things are important to keep in mind:
Designing the layout: A home is a place of rest & relaxation. When you are developing a home, you should keep the design in mind. You have to decide the layout of rooms, dining, kitchen, and everything. Along with this, a complete floor plan, as well as furniture, keep in the mind.
Construction Material: Another important thing is checking the quality of the material. When you are developing your dream home, you have to check the material quality. It is important to evaluate the material first as you will make all your memories inside the house.
Budget: A set budget should be a part of the list. Fix a budget and divide it into details including the cost of construction, material, taxes, furniture, and even home décor. Besides your fixed budget, keep a sum aside for any contingency.
When you purchase a property in Jaipur, you need to keep design, material, and budget in mind. When you plan everything, it becomes easy for you to construct the home of your life. Get the best plots in Jaipur from Manglam Builders at Airport City.