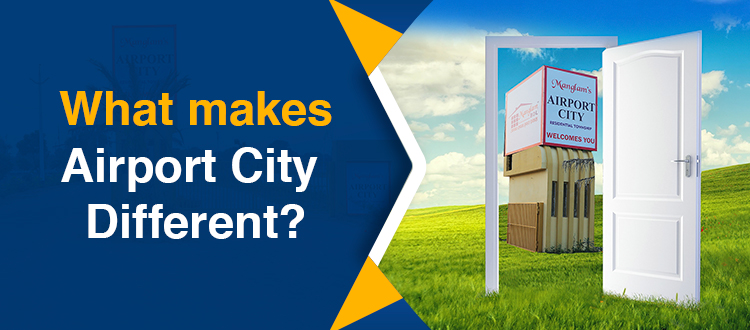 What makes Airport City Different?
Airport City by Manglamis a preferred choice for people to invest in and build their dream home.
Many people have shown interest in different properties in Jaipur but Manglam Airport City will give the best return in the future. The reason behind purchasing or investing in Manglam Airport City is its appearance as people will get an offer to live in a peaceful environment. The road is well connected with Tonk Road, & Jaipur International Airport. So, what else makes the Airport city different from other townships of Jaipur.
For this, you need to read the below-stated points:
Location: The first thing is the location of the Airport City. Airport city is located near Jaipur International Airport and is convenient for people to reach. The location is also nearthe Tonk Road and Prahladpura Industrial Area &Shivdaspura Railway Station.
Extra facilities: When you are purchasing a property in Jaipur especially at Airport City, you will get unlimited benefits. These benefits are determined in terms of extra facilities for the community:

The lush green environment & garden makes the Aiport City different from other townships of Jaipur. Natural surroundingsgive you an aesthetic and peaceful environment.
The street light pool and sewerage system of the Airport City make the township different from others. You can even walk through the Airport City duringthe night as well.
These are some aspects that make the Airport city a perfect place to live. The well-designed and landscape garden and street lights make the project the best of all. Manglam builders are the best in the business and people havehad trust& faith in them for many years. This trust remains to carry forward in the future as well because Manglam Airport City is the best place to develop your dream home. If you want to invest, then Airport city is the best option.