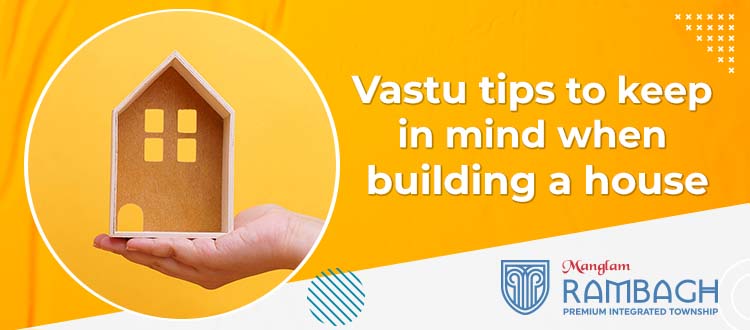 Vastu tips to keep in mind when building a house
Homes are a big part of our lives. All of us want our homes to be perfect in every possible way. That includes Vastu Shastra as well. Vastu Shastra is an age-old science of architecture. Despite being an old form of architectural science, most people still have firm faith in it. According to Vastu Shastra, there is a set form of rules to incorporate while building your dream home on plots in Neemrana at Manglam Rambagh. Vastu Shastra ensures the flow of positive energies into the house and maintains peace, harmony, wealth, and happiness in your living spaces. You can buy a property for sale in Neemrana and build your dream home according to your taste following the below-mentioned Vastu Shastra tips.
Bhoomi Pujan
While placing the first brick of your house, it is important to follow it with Bhoomi Pujan. This means seeking blessings of mother earth by worshipping her. This promotes happy beginnings and peaceful residing at your home.
Entrance
According to Vastu Shastra, your house entrance must always face east as the sun rises from the east. It is believed it brings positive energy into the home and wards off negative energies. Remember to avoid properties that don't have an east-facing entrance.
Kitchen
This is an important aspect of building your kitchen in your new home. Food should always be cooked facing east in the kitchen. This greatly affects how the food we eat impacts our health. So the structure of the home should be in a form where the kitchen faces the east and must not be directly in front of the main entrance.
Bedroom
The master bedroom should always be in the South-West corner of the east-facing home. The master bedroom in the West or South-West ensures material gains for the owner. The master bedroom in the North-West corner of your home increases family support for the homeowner.
Bathroom
According to Vastu Shastra, it is advised that toilets and bathrooms should always be West or North-West sides of a house. Always keep in mind that the bathroom in your house should never face the East or North-Eastern side.
These were some of the basic tips to keep in mind while constructing your dream home at Manglam Rambagh. Vastu compliant home ensures happiness. peace, harmony, and wealth in the home. You can build your dream home according to your wish on the plots for sale in Neemrana. Manglam Rambagh is an integrated township in Neemrana that offers residential and commercial plots in Neemrana.