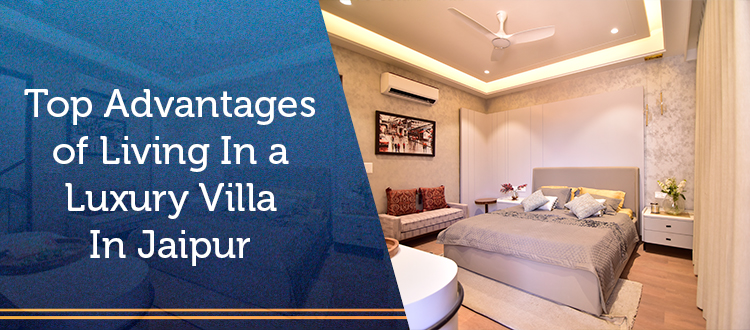 Top Advantages of Living In a Luxury Villa In Jaipur
When it comes to urban living, there are plenty of choices that come along. From luxurious apartments to residential homes, there are great options that can easily be picked as per your residential style and desire. However, as per the recent trends and the choices of most urbanites, villas in Jaipur can be considered the most favored kind of residency choice. And as per the huge benefits and outstanding residency experience the villa offers, this choice is entirely justified.
If you are also among the ones who might love upgrading their lifestyle and moving into a beautiful villa, Manglam Anantara by the most trusted Manglam Group can be just right for you. Anantara is a beautifully developed villa project that offers 4 BHK luxurious and the most spacious villas in Jaipur's best location, strictly designed as per Vastu Shastra.
So, let's dig deeper and find some benefits of staying at Manglam Anantara.
1.A Modern Lifestyle: A home is not just a space but a feeling. Your home truly defines your personality. Thus, investing in one of the villas by Manglam Anantara can be the right decision for you as they define modernity to a different level and suffices your life with amenities and facilities that aid a lifestyle advancement.
2.Privacy And Security: The best part of living in 4 BHK luxury villas on Ajmer Road is that you get the freedom from nosy neighbors and get your own space where you can live freely without any disturbances. Along with it, Manglam Anantara offers a well-secure and safe neighborhood with CCTV surveillance and a gated community that ensures a very safe residency experience for you.
3.Closer To Nature: The modern lifestyle has led us to be far from nature. But, at Manglam Anantara you can easily rejoice and have a great time around nature with the acres of landscaped gardens and parks while enjoying a picturesque view and serene surroundings.
4.Lavish Amenities: When it comes to luxurious villa projects such as Manglam Anantara, the amenities are to die for. They offer luxurious amenities that make your experience more sumptuous and lavish. You will be living a 5-star hotel life just in your own home.
5.Pet-Friendly Homes: If you are just like us and love keeping pets, the villas on Ajmer Road are just perfect for you. The villas offer you the freedom to keep your pets around without the annoyances of neighbours or any strict rules. Your pets can easily enjoy a lot of space in and around your home.
So, if you are someone who loves keeping pets around, and desires a lavish life that is also in a very safe and secure surrounding, Manglam Anantara is a perfect place for you and your family. Designed to offer maximum living spaces and the most beautiful architecture, the 4 BHK luxury villas in Jaipur by Anantara can be your next best investment. So, why wait? Book your visit right now!