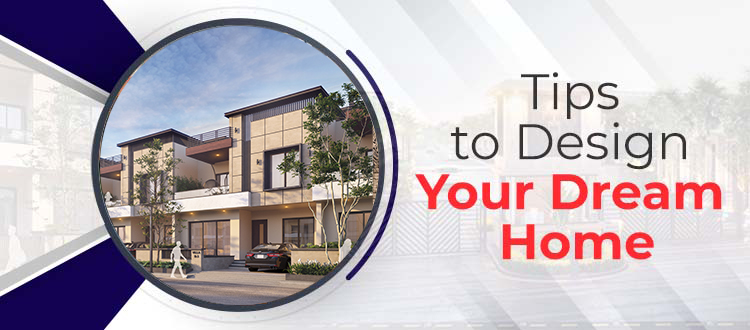 TIPS TO DESIGN YOUR DREAM HOME
Designing your dream home gives you the opportunity to create a space for yourself according to your taste and preference.
This can be very exciting for you. But most people struggle with where to start with the process. You don't need to be an expert to design your own home. Some of the home styling tips to start with are mentioned below.
Manglam Anatara is a project that offers 4 BHK villas on Ajmer Road that are a perfect space for you to call your home. Equipped with high-end amenities, you can customize the luxury villas in Jaipur according to your taste.
Steps to design your dream home:
Create a Budget For Your Dream Home:
One of the major but dull parts of designing your home is to create a budget. Your budget affects every decision you make. Analyze every part of designing where you need money and create a budget, and keep some money aside for last-minute needs so that your budget doesn't get disturbed.
Brainstorm Ideas:
One of the primary steps of designing your dream home is to collect inspiration and ideas. Brainstorm, sketch your ideas. Create a list of all features you want in your home. Draw sketches according to them.
House Placement:
Your house placement in the property and orientation greatly affect the interior of the home. Designing should be planned in a way it gets more use of natural resources like the sunlight and wind. This helps in keeping electricity costs low along with providing the home with natural light.
Match your home to your lifestyle:
Designing your home also includes that you match your present and future space and other demands with your architecture. You must determine your needs from your home like the number of bedrooms, types of furniture needed, what kind of beds you need, and many other aspects and design your home accordingly.
Pick a design of your home:
Before even planning the details, you must define the style of your home whether you want a home with traditional touch or modern touch. With the style, many aspects such as floor plan, color palettes, and others change.
Briefing for Architects:
If you are working with an architect, you need to convey your demands and needs from the space. It equips the architect to create your home better for you. You need to brief the architects about the floor plans, budget, time frame, lifestyle, room requirement, and style choices.
Manglam Anantara offers spacious 4 BHK villas in Jaipur that are one in a kind villa projects with absolute endearing surroundings and localities. Equipped with luxury amenities to add opulence to the life of residents, these luxury villas on Ajmer Road are a perfect home for you and your family.