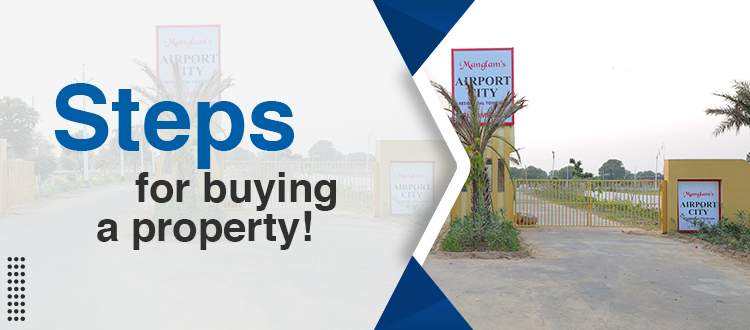 Steps for buying a property!
Many people want to own property.
The investment and construction of dream homes are two of the reasons behind the procurement of land. Buying a property requires a lot of time and you need to follow a step-by-step guide. Manglam Airport City offers distinct sizes plots in Jaipur and chooses the right one for an investment or the construction of your dream home.
Following are the steps that can help you for buying a property:
Research the property and decide your budget: The first important step is to assess the budget. You should be aware of your budget that how much you want to invest in a property with the amount you will going to pay for the downpayment. With this, research the area where you want to purchase a property. This research helps you to choose the right location with future benefits.
Check for loan approval: Once you finalize the property, your next step is to go for the loan approval. Check your CIBIL score that how much loan you can avail of on the dream property. This step ensures either you are eligible for the loan or not.
Coordinate the paperwork: Once your loan is finalized, you can now proceed with the paperwork. The paperwork will include all legal documents like a real owner of the land, JDA approved or not, etc.
Close the sale: Once you finalize the property, the last step is closing the sale. At this stage, you will be signed all the legal and mandatory documents. The ownership of land is shifted to you. The sale is close now!
The best plots in Jaipur offers by the Manglam Airport City. The plots are available in different sizes with approval from HDFC bank. So, when you are purchasing your dream property, you should adhere to these important steps. Manglam Airport City helps you to choose the right property in Jaipur to construct a dream home.