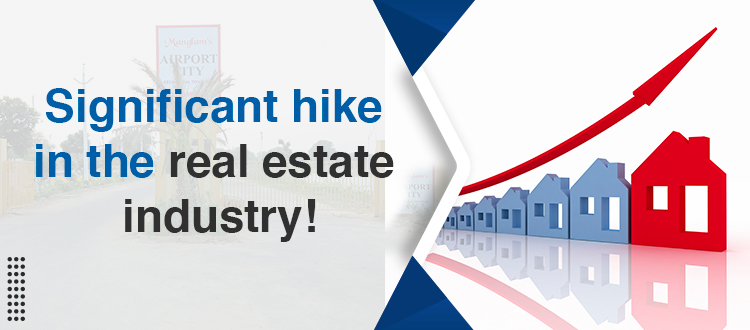 Significant hike in the real estate industry!
COVID outbreak has impacted us so far!
There were so many industries that faces a huge loss and impact of COVID. Whereas some industries define a significant growth even in COVID. Information Technology & Real-estate industry: These two impose a growth in the COVID. The IT industry rises as people shift their business online whereas many people had invested in properties. The property in Jaipur become a preferred choice for the people and found it as the hot market. People either want to live in a society or gated community and the market of the Pink City is now developed as end-user driven.
Increase in the real estate market
Jaipur is a hot-shot market for the people and many people choose this location as the best market for investment. The real-estate market of the city is growing due to the best connectivity, low traffic, smart city, etc. All such factors motivate a person to invest in the property. After the pandemic, a drastic change is determined in the stamp duty collection. In June 2020, the Rajasthan government has collected 93 crores as Stamp duty. This has indicated that people prefer and purchase properties in Jaipur even in Lockdown.
With this increment, there are some vital reasons to invest in this emerging real-estate market:
IT & ITeS sector is flourishing the market with the top-rated companies like Infosys, Genpact.
The place is strategically located near the highways of Delhi, Mumbai.
More than $2 billion will be expected to transform Jaipur in the next few years.
A significant hike is anticipated in the real estate industry as the property in Jaipur is quite affordable for people whether purchasing a dream home or investing in the land. Many