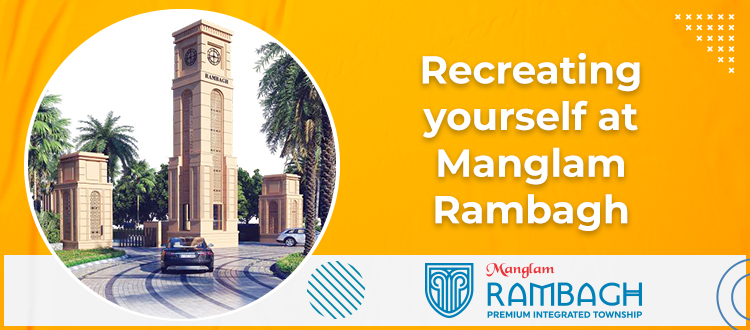 Recreating yourself at Manglam Rambagh
It is always a pleasure to rediscover and recreate yourself and your home plays a great role in the process. Whether a child or an aged person, everybody needs space and hence some activities which can restructure the schedule of their day, that is especially the leisure time you spend at your residence.
At most of the townships, you would not find a place to explore yourself but at Plots in Neemrana, a clubhouse that is equipped with a lot of facilities, render you every possible way to regenerate yourself and develop your inner personality in such a way that it gives you spiritual, aesthetic and mental pleasures in your life.
After the hectic day, you can opt to be a little playful and socialize and spend some quality time at the clubhouse offered by the Property for sale in Neemrana. At Manglam Rambagh, you can get out of your house in the evening and spend time with other neighbours and form strong social bonds.
When one considers recreational activities like swimming and playing, Manglam Rambagh offers multiple amenities like a swimming pool, mini theatre, indoor games room, and a large landscaped garden that perfectly fit all your requirements and give you multiple opportunities to indulge in activities that allow you to explore and have fun. Such activities help you lead a happy and contented life and more than that, a healthy and physically fit life.
Plots for sale in Neemrana consist of entertainment spaces like a mini theatre, which could be used by the residents in watching movies, proving to be an effective medium of entertainment. Modernly equipped with all kinds of luxurious activities, organized in the clubhouse of Manglam Rambagh, it has a games room where every resident can play different kinds of indoor games and also help the younger ones to know the rules of the games and enjoy some moments of togetherness.
The property for sale in Neemrana perfectly answers all your desires while equipping you with amenities that add lavishness along with comfort to the lives of residents. Manglam Rambagh is perfect to live a grand life.
Recreating yourself in Neemrana is worth all your time! So, get going!