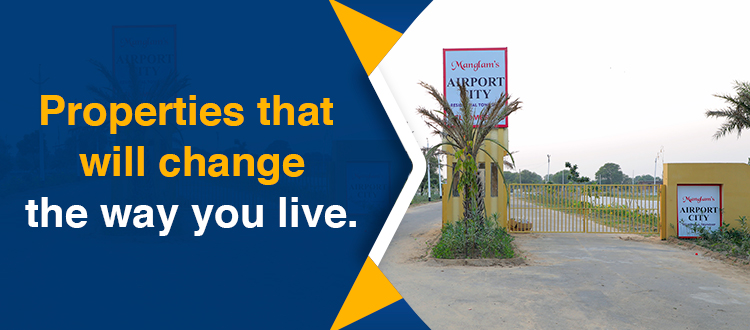 Properties that will change the way you live.
Many people dream of a desired property.
People always look for the best option that will give them the highest return on their investment. When you are choosing a property, multiple aspects and elements need to consider. With these elements and search options, you will get the best deal that will change the way you live.Airport city is one of them! This project of Manglam Group offers plots in Jaipur of different sizes where you can develop your dream property. This property is the best investment and gives you the ultimate return. This project will change the way you live as you now owned a property and your dream home.
Let's find out how Airport City will transform your life:
Build your dream home: The sole objective of purchasing a plot is to develop a dream home. People love to architect their dream home and choose its design and interior. From designing the aesthetic to the size of the property, everything is upto you. A luxury lifestyle, a normal lifestyle, or anything: the choice is yours. What life will you go to choose?
A villa for life: Some properties are a dream and living in such property is a desire. If you buy a plot for construction, then you should go with Villa. A villa can change your living pattern as it gives a luxury aura and motivates you towards a standard of living. Thus, a villa will change the way a person lives.
The best plots in Jaipur offer an opportunity to transform living. There are various properties available in distinct sizes. Moreover, the loan is approved by the HDFC bank that fills the bridge between your dream life and property. For an investment, Airport City is the best project in Jaipur that will transform your life.