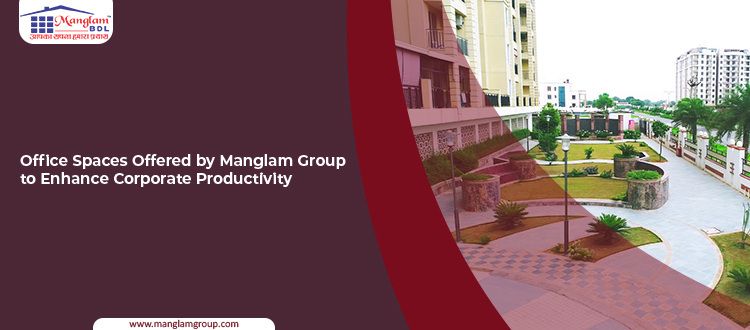 Office Spaces in Jaipur Offered by Manglam Group to Enhance Corporate Productivity
Manglam Group being an association that proposes people with happy homes and spaces with good vibes, has also come up with commercial buildings in Jaipur. While the group focuses on availing homeowners with apartments that are cozy and fulfilling enough to make them feel prosperous, the group also takes care of all the individuals' corporate spacing needs. That's the reason why Manglam Group stands out like a beacon when it comes to getting guidance about different types of corporate spaces to run your business in a soothing manner.
Let's check out some of the office spaces in Jaipur offered by Manglam Group to help corporate sector in enhancing productivity:
Manglam Signature Tower

This building created by Manglam Group is bliss for corporates, not because of the innovative spaces it provides but because of the amenities this building offers. Being situated in the posh area near Tonk Road, the Signature Tower stands still, enjoying the prime location. Due to its location, it provides easy connectivity to all the corporate houses and government bodies. Its 11-story glass façade makes it a unique place to work in. Space is given an all contemporary look with its delightful décor and alluring water bodies inside. Surreal surroundings, coming of natural daylight, full-fledged clubhouse, infinity pool, reading room, indoor games room, equipped gym, lounge area, salon & spa, and 250+ parking spaces with three dedicated basements make this commercial space all worthy for corporates to work.
JTM Mall

Designed with a totally different perspective, this corporate project is done in the form of a supermarket proposing businesspersons with opportunities to invest in something futuristic and fruitful. JTM is an abbreviation for Jagatpura to Malviya Nagar. JTM Mall has been introduced for Jaipurites to offer them a shopping experience that matches their taste and preferences. This corporate space is home to multi-faceted business, to finally bring the people of Jaipur to an everlasting shopping journey. This space comprises retail zone, corporate zone & hypermarkets along with front & back-end infrastructure facilities, departmental stores, and retail outlets. Along with an entertainment zone including a four-screen movie theatre, this place also has a food court to serve the purpose of full-fledged mall space. Being a paradise for gourmets, this place is a one-stop solution when it comes to buying household goods, apparel, and gadgets, etc.
Jaipur Electronic Market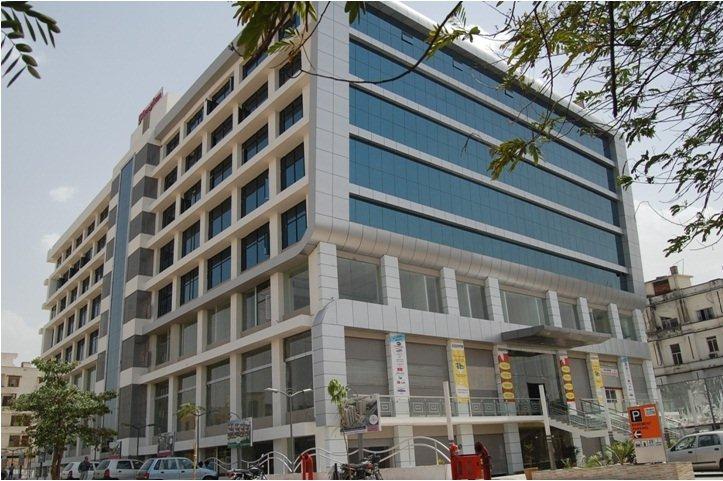 This exclusive project by Manglam Group is designed to fulfill all your electronic fantasies. Due to the fact that with the increasing advancements, people's desires to own various gadgets are enhancing too, Manglam Group introduced JEM (located at Riddhi Siddhi Square) to sort all your gadgets' needs. Now there is no need for Jaipurites to waste their time searching for products in Radio Market or Raisar Plaza, as JEM is here with all your want. Be it TV, refrigerators, mobiles, washing machines, computer hardware, cameras, software, or anything else; you can have it all under one roof at Jaipur Electronic Market. Other than this, the place offers underground as well as an open car parking comprising a space of approx. 175 cars and 100 two-wheelers to be parked simultaneously.
These are just a few of the projects that Manglam Group has brought into existence; some more of them are:
Metropolis – Manglam Group
Manglam's Geejgarh Tower
Ambition Tower, etc.
By proposing such effective corporate spaces, and that too in diversified sections, Manglam Group not only eases businesspersons with great options to work efficiently but also providing Jaipur as a city to grow commercially and technically and turn into the corporate hub of Rajasthan.