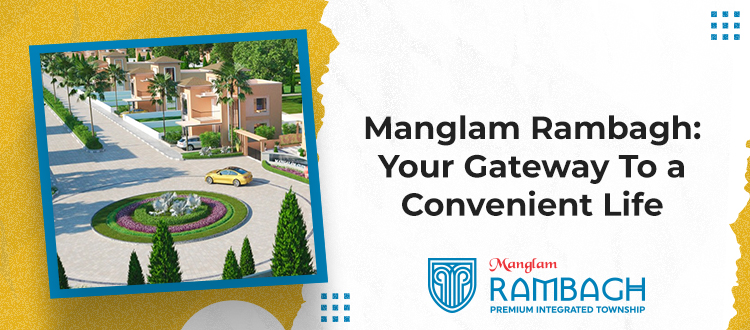 Manglam Rambagh: Your Gateway To a Convenient Life
Living around an area with quality social and economic infrastructure is highly essential for an individual. When one decides to buy one of the plots in Neemrana to build their dream home from scratch, they need to consider multiple aspects like the presence of social infrastructures nearby. The most fundamental of all human needs is realizing the vitality of codependency, which can be built on the foundation of having the chance to interact with the community and seeking assistance from them in any emergency or critical situation. In such a matter, when we take a profound look into the metier of the area present around Manglam Rambagh, then one can conclude that the presence of hospitals and schools around the plots for sale in Neemrana could be a great reason for residents to buy a property and settle there.
There are numerous kinds of schools and hospitals present in and around Neemrana and this allows the residents to not run towards urban cities to seek better facilities and assistance. Parents can enroll their kids in the schools nearby and in the evening time, kids can meet each other and play games at the kids' play area, developing social bonding and hence enhancing their personal growth. Not only are kids blessed with this convenience, but even adults can be together in their leisurely time.
The community hall presented by Manglam Rambagh could be a welcoming platform for its residents to celebrate with each other and indulge themselves in conversations. When people meet, they discuss and deliberate on various areas like politics, art, entertainment, and so on. It can help them in forming strong opinions about the subject, which can enrich them intellectually.
The overall development that is social, mental, intellectual, and emotional, finds its place here and that is how Neemrana could be a shining factor, contributing to a happy, contented, and peaceful life.
Not only the closed structures but also the open spaces around the property for sale in Neemrana can prove to be an amazing spot to spend your time. The abundant open spaces render a luxurious spot for the residents. Aesthetically enriching, the plots in Neemrana could turn out to be a refreshing and regenerating experience for you. Amidst the tough and real-life situations, sharing a few moments of togetherness with loved ones, in open green spaces can be enthralling.