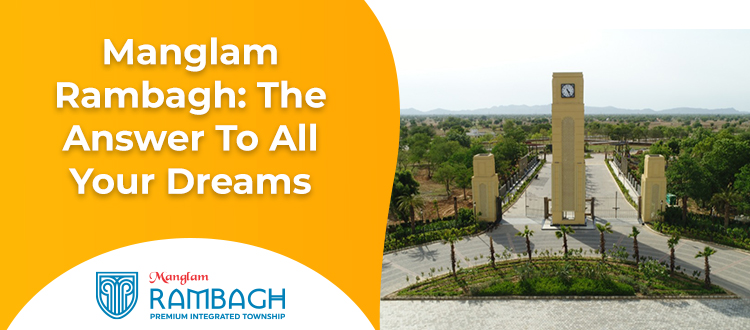 Manglam Rambagh: The Answer To All Your Dreams
Your dream of a beautiful home in a good location is only a decision away. Manglam Rambagh offers you a strategically located property that can prove to be your perfect investment. Located in the mid-way between Jaipur and Delhi, Neemrana is exactly the right location for you to stay and enjoy the beautiful pleasures of life. The residential and commercial property in Neemrana is an appropriate blend of luxuries as well as conveniences. Here are some of the reasons why a resident will choose to stay at Neemrana:
Well-connected Location:
The project of Manglam Rambagh is quite huge and has many architectural qualities. Built and designed in such a way as to have maximum connectivity, the roads inside are wide enough which ensures appropriate convenient connectivity with small artery roads. Plots in Neemrana are integrated in such a way so as to render a sense of joy in the neighborhood to the residents. Additionally, the connection with the highway is also well maintained and there exists a liberal availability of different means of transportation.
Amenities available
There are quite many amenities that are available for the residents at Manglam Rambagh. These range widely from theme-based parks to the well-provisioned club. There is a central park, which includes an open gymnasium, cricket net, and basketball court for sports and adventure lovers. The residents can therefore spend time in the evening with their neighborhood friends and thus, can relax for some time after a hectic day. Apart from a central park, there are three more parks that are exclusively specific to the requirement of the kind of resident. There is a kids' park, sports park, and senior citizen park. Besides, there is an exclusive clubhouse for the residents which covers the provision of enjoying activities like a Swimming pool (both for kids and adults), an indoor playing area for kids, a gymnasium, and a space dedicated for residents to indulge in regenerating and renewing exercises like yoga, different breathing exercises, etc. Well, if you want to celebrate the joy of togetherness, for the cause of a special occasion in your life, then you have a great place to throw a party, entirely dedicated to the purpose of cherishing the moments of gaiety.
Availability of commercial space
There is a space for commercial property in Neemrana too. They can prove to be highly useful for the residents as well. Additionally, there are around 60 retail shops available within the premises which are able to fulfill residents' fundamental needs.
Grand entrance
The entrance to the gated community is welcoming. There is a gist of grandeur and modernity in the architecture of the gate, which is designed in the style of European architecture.
So, What do you wait for? Get your space of residence available at the property for sale in Neemrana and build and celebrate life here!