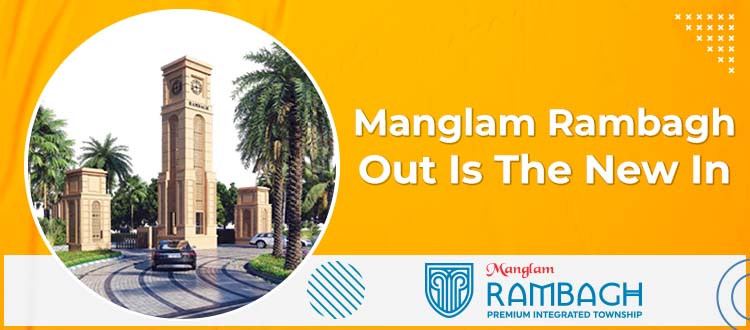 Manglam Rambagh- Out Is The New In
Urban areas have always seen a rapid pop of newer housing projects. All the areas of cities are filled with residential projects which offer less to no spaces to respite. Outskirts of the city are a part of a different story. Properties in the outskirts are gaining value over time. More and more people are choosing to move to areas in the outskirts. Why is that? Why are properties in the outskirts like the township in Neemrana better than properties in urban areas? Let's find out.
Manglam Rambagh is an integrated township in Neemrana that offers residential and commercial plots in Neemrana that are provided with infrastructures that aid lifestyle change for the better.
Less Pollution
Urban cities like Delhi are known for their low poor quality and pollution. The outskirts like Neemrana have far more suitable environmental conditions and the time is not far when people will move to Neemrana in search of better living conditions.
Decreased Prices
Properties in the outskirts are comparatively lower in prices in comparison to properties in the metropolis and allow home buyers to invest in newer properties rather than resale ones. Also, because of their lower prices, you will be less loaded by home loans.
More Outdoor Fun
If you buy a property in Neemrana, one of the best parts of it will be you will enjoy a great time outdoors. You won't be confined indoors as you will have plenty of space outdoors without any restriction of highways or buildings. You can enjoy fully outside on sunny days soaking in the sun or strolling in the evenings.
Safety
Because of less population in the outskirts, they are far safer than metropolitan areas. You can enjoy the outdoors without any fear. Also, you won't have to accompany your kids to parks or playgrounds because of their safety reasons.
Community
As there are fewer people in communities, you will be able to make better and stronger relationships. Also, this is great for old-aged residents as they want to live outside city life after their retirement. You can enjoy community life at its max in properties in Neemrana.
Suburban areas like Neemrana are continuously attracting investors to invest in properties like plots in Neemrana. Neemrana has enormous growth potential and is a great place for investing in your dream home. Neemrana is rapidly expanding and has fueled the growth of various IT parks and economic centres in the suburbs, improving social infrastructure. If you are planning to invest in a plot for sale in Neemrana, Manglam Rambagh is the township for you. The township in Neemrana is equipped with state-of-the-art amenities that will fill your life with opulence and convenience.