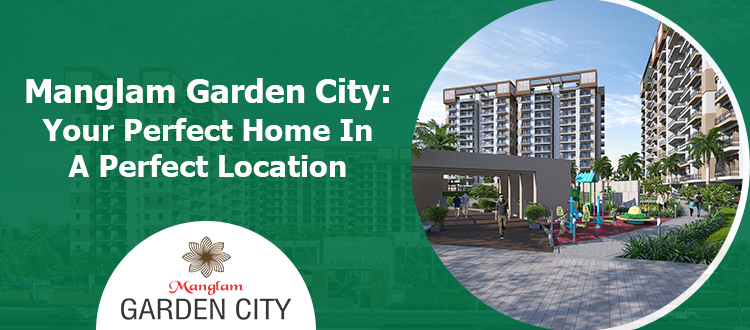 Manglam Garden City: Your Perfect Home In A Perfect Location
While investing in a property, one important factor to consider is the location of the property. Location is the factor that should never be compromised while picking a property to invest in. While looking for 3 BHK flats in Jaipur, start by selecting a location that is best in terms of property investment as well as convenience. Manglam Garden City is a beautiful apartment project located in one of the most beautiful locations in the city that offers flats in Jaipur equipped with amenities that fill the lives of residents with convenience. 
Multiple factors are affected by the location of the property. Let's look at some of them.
The Property Price: 
The one factor that is greatly influenced by the location of the property is the value of the property. The price appreciation the property experiences also mostly depends on the location of the flats in Jaipur. 
Ease of Resell:
If you plan on buying an apartment for investment, it is best to invest in a 3 BHK apartment in Mansarovar Jaipur. A location like Mansarovar promises great resale value for your property making them the best fit for investment. 
More Conveniences, Better Quality of Life: 
Apart from the monetary aspects, a property in a good location allows residents to enjoy the conveniences without having to go far away. The 3 BHK in Jaipur places you in the zenith of comforts, with a convenient distance from the marketplace, shopping centres, schools, hospitals, and other conveniences. 
More & Better Exposure:
A good location also fosters a good social life for you. The locality you live in shapes your lifestyle and gives you a chance to interact and make connections with your neighbours. A good location gives good social exposure to the residents. 
These were a few factors determined by a good location. So, it is imperative to pick a good location while picking one of the 3 BHK flats in Jaipur. 
If you are looking for flats in Jaipur, Manglam Garden City is one of the beautiful apartment projects that offer spacious and captivating apartments perfect for family living.