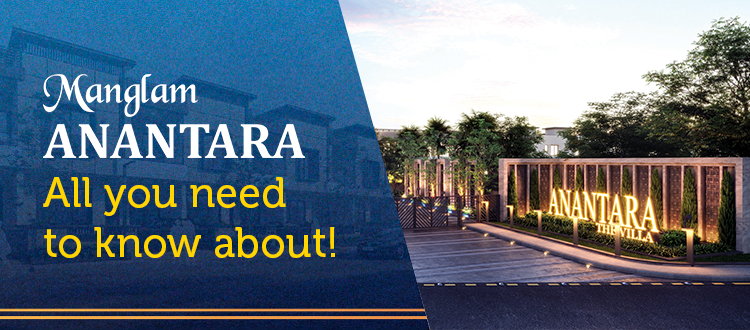 Manglam Anantara: All you need to know about!
Free-living is what modern people want!
A luxurious home will give a feeling of independence. Manglam Anantara is designed for spacious living for those who aspire to free living. 3-tier security, CCTV surveillance at someplace, makes Anantara a great place to live. Luxury is a definition of Manglam Anantara that makes it the finest Villas in Jaipur.
A 1.5-acre garden is developing to promote the health and fitness of the residents. This private garden also has a separate portion for kids to play with. A separate senior citizen corner for all elder people so that they can discuss their experience, thoughts. The design of the Villas is elegant, verdant, and impressive which attracts every single person to get this luxurious lifestyle.
Anantara is a definition of freedom in so many ways:
High-end amenities
Open terrace
3-tier security
Convenient location
The Villas are developing at prime location of Jaipur and give a feel of refreshment with garden. The Anantara is a less polluted area due to wide trees and gardens. A location is easy to access and residents can get school, colleges, shops at their nearest point.
Club House is designed to organize small parties in the Anantara There are infinite leisures of freedom that give freedom and peace to your mind, body, and soul. An elite community place to live with the experience of the bounty of nature and state-of-the-art club facilities. The Club House of Anantara include:
Outdoor & Indoor Games
Swimming Pool
Banquet Hall
Garden
Manglam Anantara is a 4BHK Duplex Villa featuring en-suite facilities, a complete idol for unwinding busy days, and a resultful night's slumber. Each bedroom is decorated with the finest design and style, offering the utmost comfort and luxury. With so many benefits, Manglam Anantara is the best property to live and get the comfort of a luxury lifestyle.