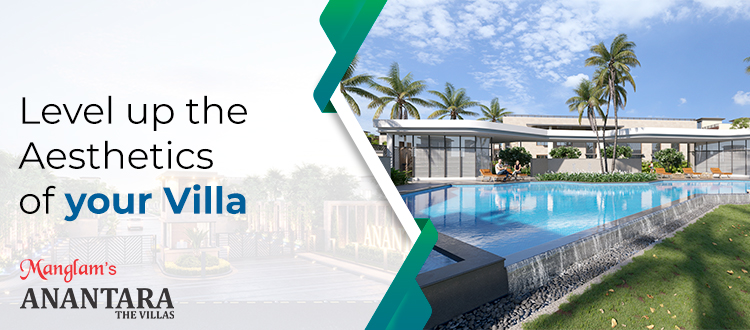 Level up the Aesthetics of your Villa
Everyone at some time dreams of having a 4 BHK luxury villa in Jaipur. A villa's elegance is mostly determined by the purchasers' aesthetic preferences and their dreams for the residence. There is a wide range of possibilities for what makes a villa luxurious and elegant, from a minimalistic design to architectural influences from the present day. This explains why they look so different from the typical home.
Villas on Ajmer Road are built for a certain demographic in a region that pushes the boundaries of "normal" life. Luxury villas are the first choice of those who value sustainability and comfort above communal living or city life. A luxury villa's landscape, which often includes gardens and verandas with picturesque views, exudes a certain air of refinement and finesse. It's attractive since it has a courtyard, large rooms and balconies, a pool, grass with a fountain, and innovative construction. Having these things in place may aid in the development of a higher quality of life.
They say that living in Luxury villas in Jaipur fosters a feeling of ownership and allows for a more individualized lifestyle. While there are many different types of houses, private villas stand out because they allow their owners to build a distinct personality while also showcasing the high quality of life they enjoy. The aesthetics of a luxury villa are crucial to its meaning as a lifestyle statement since its elements will appeal to the occupants.
Considerations for Improving Your Villa's Visual Appeal
Stunning Grounds
The flooring of a villa on Ajmer Road is one of the most important yet often overlooked features of the space. The look of the walls is improved by the matching flooring. Wooden or marble flooring can be a great way to personalize a house. Flooring should be chosen based on how simple it is to clean and maintain.
Incredible Scenery
As a proud owner of a 4 BHK luxury villa on Ajmer Road, you may enjoy breathtaking views without ever leaving your property. Owning a villa provides the option of escaping the city. The location is crucial in determining what a person needs in terms of accessibility, amenities, and beautiful scenery.
Expansive Lawns and Gardens
The appearance of a house is drastically altered by a lush garden. Beautiful trees and plants used to decorate the villa's courtyard, lawns, and terrace not only add character but also contribute to the villa's sustainability efforts.
Element of Water
A large pool or jacuzzi is a nice addition to any Luxury villa in Jaipur. The addition of pool lighting gives the property a more luxurious feel. It enhances a feeling of opulence and serves as a marker of social standing in numerous situations.
Gardening and landscaping
Some exotic plants and flowers may provide life to a garden and help it stand out from the villa's natural surroundings. Tennis and badminton courts, as well as other sporting facilities, are only icing on the cake of opulence when combined with other features such as decorative plants, stone buildings, sculptures, and so on.
Some of the perks of having a luxury villa in Jaipur include the following features. Manglam's Anantara I Jaipur is the perfect fit for you if you're seeking a high-end residence that doesn't skimp on elegance or conveniences.