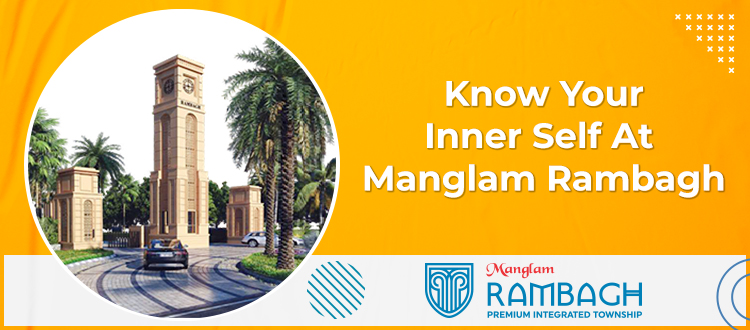 Know Your Inner Self At Manglam Rambagh
Do you want to enjoy your evenings with your dear ones after spending your day outdoors working? Then, the right place for you is Manglam Rambagh. 
It offers you a range of recreational activities in a space that is available to you around the area where you stay. Plots in Neemrana are a one-stop solution for all the kinds of activities that can satisfy your inner self and assist you in developing your personality. 
Following are the attributes which enhance this function: 
1. Club House: It has full-service activities which include the provision for a space where the residents can interact with each other, organize different types of gatherings and listen to each other, develop their own opinions therein, and an area where kids can play and a modernly equipped gym which allows you to take care of your physical fitness. The gym has all kinds of equipment for exercises for all adult age groups to maintain their health.
2. Fitness Studio: The fitness studio in Manglam Rambagh offer a development in which space, device, or preparation is furnished for sports-related activities including dance, martial arts, yoga, and other forms of physical workout. The residents can make effective use of the space and devices which provides a break from your daily hectic life.
3. Mini Theatre: Watching a movie is one of the best pass times and the mini theatre in Manglam Rambagh is the right kind of place which permits you to introduce a jovial element in life and be content by spending quality time with your family members and provides spatial and temporal factors encouraging interaction with people living in the township.
4. Function Lawn: The residents don't have to worry about organizing their gatherings, events, or parties in other gardens or lawns as there is a big space for the residents around the property for sale in Neemrana to arrange for an event or gathering at the space that is available in the campus. Enjoying with your dear ones on the function lawn is worth it!
5. Recreational Activities: The residents can joyfully do recreational activities which are inspired by the kind of environment that is amicable. These kinds of activities mostly involve collaboration and an enhanced intensity and duration of interaction with other residents who visit the spacious clubhouse to cherish their leisure time. This helps you to know and explore yourself more and enhance the cognitive, intellectual, and emotional aspects of your being.