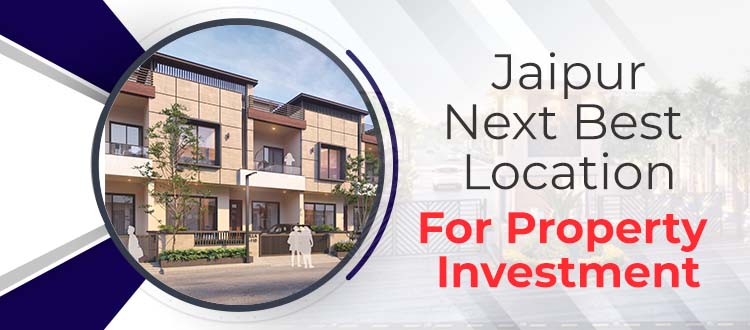 Jaipur: Next Best Location For Property Investment
Jaipur is one of the rapidly developing tier-2 cities in North India
The Pink City has seen a rapid inflow of people from all around the country. Recently, Jaipur was listed among the top six smart cities in the world. Jaipur has established itself into some of the best cities in India for residing. People from all across India are moving to Jaipur to find a better lifestyle and residency scenarios. Moreover, the Pink City also has catered to the demands of people with equal enthusiasm. From residential plots to beautiful villas, you can find any form of accommodation project according to your wishes in Jaipur. Luxury townships on Ajmer Road like Manglam Anantara present exquisite villas in Jaipur with state-of-the-art infrastructure and high-end amenities. In the year 2022, investing in a property in Jaipur can be the best decision of your life, let us tell you why.
Enough Options to Pick:
First and foremost, Jaipur is a hotspot for real-estate properties with ample choices in varied types of properties. From luxury villas to beautiful exquisite apartments, you can find everything here. This gives you ample options to pick your dream home from. The supply of property has not been affected by the pandemic. So, with good prices and more options, one can easily find a property of their preference. This is a good reason to invest in a property like villas in Jaipur.
Massive Potential Growth:
One of the main factors that make Jaipur stand out in terms of infrastructure and investment is the fact that the city is a hotspot for various IT companies, businesses, startups, and education institutes. Along with it, Jaipur is one of the major tourist spots in India. This increases employability and income for the residents.
Connectivity Via Metro:
Jaipur Metro's phase one has already been completed and it connects some of the major areas of the city. With the completion of phase two, all of the areas of Jaipur will be connected with an easy commute between the locations. Metro will allow moving between locations within minutes.
Economic Growth In Jaipur:
In close proximity to some of the major cities of India like Delhi and Mumbai, Jaipur is also a hotspot for industries and newly developing enterprises. The government has also established some economic zones like Mahindra SEZ in collaboration with the Mahindra Group and others like the Sitapura Industrial zone and RIICO.
These were some of the reasons why buying a property in Jaipur can be a good investment decision. Also, some of the other reasons can be the development of various housing projects and townships in Jaipur. Manglam Anantara is a beautifully designed township on Ajmer Road that offers 4 BHK luxury villas on Ajmer Road equipped with world-class amenities that adds opulence to the resident's lifestyle. Also, investing in a villa in Jaipur will ensure promising returns in the future.