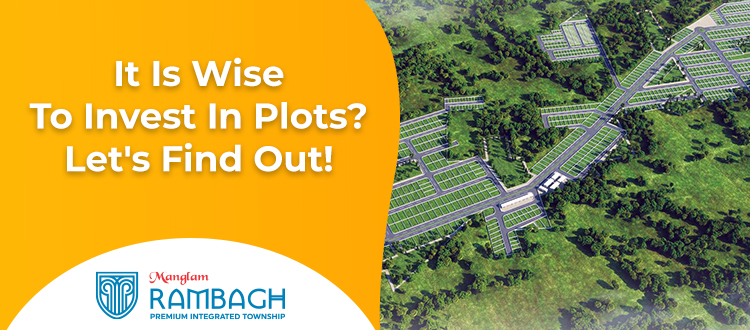 Is It Wise To Invest In Plots? Let's Find Out!
Investing in land has always been a number one option for Indians. Land ownership is also seen as a form of pride in India. However, multiple benefits are associated with this kind of investment. Firstly, investing in plots in Neemrana not just is a low-cost investment but also offers high investment returns. Lands are chosen for investment either for building a home on them or to resell when the property prices further increase in the future.
If you are still not convinced whether you should invest in a plot for sale in Neemrana, keep reading.
Let's look at some of the benefits of investing in a property.
Low Investment
The plots in Neemrana are a better form of investment than ready-to-move-in apartments or villas as they are way more affordable than ready-to-move-in properties. For someone, who wants to make a promising but affordable investment, plots are perfect.
Higher Returns
In the Indian real estate market, lands are known to offer great investment returns. Land in a location with great infrastructures and locality will offer value appreciation at a very good rate. It is an incredible money-saving asset that will guarantee higher returns in the future.
Flexibility
Lands are the most sought property in Neemrana as they offer the flexibility one requires while investing their money in the homes of their dreams. The plots allow buyers to design and develop their homes as per their choices. This not only is a good way to pursue the home of the dreams but also an ideal way to make a profitable investment as the land can always be sold if one does not want to build a home but only make a profit out of it.
These were the three major factors that rule the reasons why plot investment is the best form of investment.
Manglam Rambagh is a beautifully integrated plotted development in Neemrana that offers plots for sale in Neemrana that offer high-end amenities and facilities required to lead a luxurious and comfortable life. These plots are the best form of investment making them perfect for you in every sense.