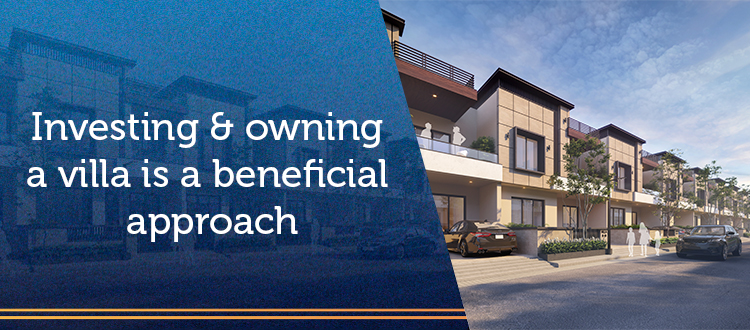 Investing & Owning a Villa is a Beneficial Approach
Everyone's dream is to buy an independent home with luxury amenities.
When you want a luxury living, you can go for flats, apartments, or villas. Flats & apartments restrict your independent living whereas Villa gives you afreedom to live. A villa offers exclusive niche living, with a comfortable lifestyle. Investing and owning a villa is a beneficial approach as it gives you private space, quality amenities, and many more things. Manglam Anantara is a township of 4 BHK villas that fulfills your dream of a luxury home.
Many people are in the dilemma of purchasing a villa. Don't get confused! Following are some of the factors that indicate that investing and owning a villa is a beneficial approach:
Incredible investment

: Villa is a great investment because the cost of property increases and the value of land multiplies over the years. Hence, when you want to resale a luxury villa, you can make a better profit within a few years.

Location

: Villas are located onthe outskirts of a city but Manglam Anantara is located at the prime location of Jaipur. Anantara villas are situated opposite the Pink Pearl, Ajmer Road, a location that connects Jaipur with top-notch places.

Plush Luxuries:

A gated community with complete safety and a lush green environment promotes a luxury lifestyle. Manglam Anantara offers amazing amenities such as a senior citizen area, kids play area, luxury clubhouse, landscape garden, and many more things.

Freedom of living:

The best part of villa living is the freedom that goes with it. You won't need to take permission from any resident's association or worry about altering the interiors or exteriors of your home. You can renovate and redecorate without having to worry about its impact on neighbors with shared walls about other people's permission!
Manglam Anantara is a 4 BHK luxury villa that provides you unlimited benefits like safety, privacy, play area, jogging track, etc. While you are owning a Villa, you will get a luxurious lifestyle and the value of land will be increased as well.