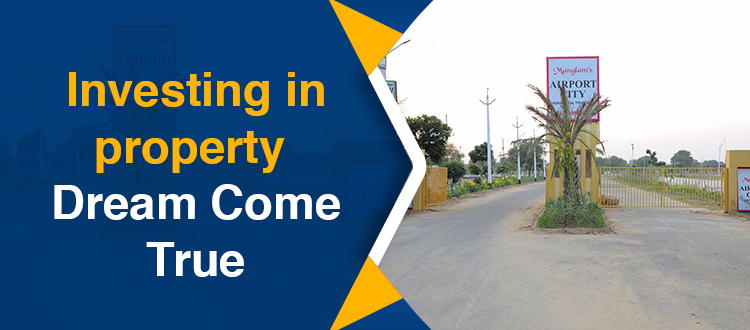 Investing in property: Dream Come True
A dream property makes you happy where you and your family can enjoy, happy and secure lives& moments.
Dreams do come true – dream property become reality for many people. Investing in a property initiates your first step towards your dream property. The plots in Jaipur by Manglam Airport City offer an investment opportunity. People are investing in plots to fulfill their dream of home. Investing in a property for a middle-class person is a dream and you should know how to invest in a property. It is not an easy thing as many people do fraudulent activities. Choose your developer wisely and then do investment.
Following are some aspects that you should consider before investing in a property:
Research for your dream property: If you want to make your dream come true, then you should research for the right property first. Before the research process, certain aspects need to follow:

Make your budget
Choose the location
Type of property

Check the valuation: Once you select the property, your next step is to check the valuation of a property. Along with valuation, do a background check of a property and the developer. It helps you to choose the right property and is worth your investment as well. Inspect the documents of the property, met with owners. All these things are important while purchasing your dream property.
Check your credit score: Purchasing a dream property is not an easy task. When you are purchasing a property, you should apply for a loan. If you don't have an appropriate CIBIL Score or credit score, then it creates a hurdle for you.
While purchasing a plot in Jaipur, you should align your dream with these aspects. These factors will contribute to the investment of the right property at right time. Airport City offers various plots of different sizes to you and you can choose the right one as per convenience and size.