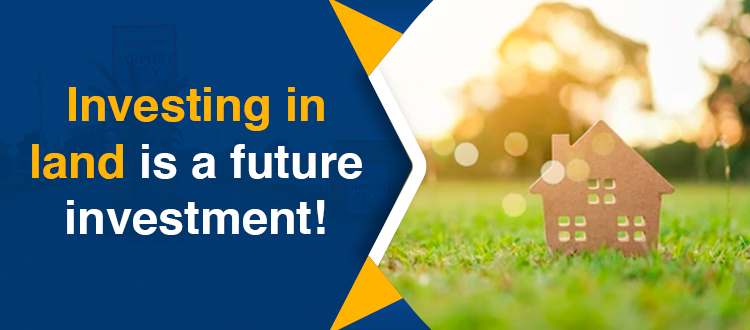 Investing in land is a future investment!
Choose your property wisely. Make your investment worth it.
There are so many things' people listen to when they want to invest in a property. People are looking for multiple options when they invest in a property. Buying land is a good investment in context with a future perspective. The land is a most sought-after and profitable option for a long-term investment. Many people are still not aware of the good reasons for investment. The plots in Jaipur by Manglam offer good value and certain other advantages as well.
Let's find out some good reasons for investment:
Return on investment:Land is the best source of passive income and also provides large profit. A land can double your profit within a year, month or sometimes it took more than a year. A better return on investment depends on the value of a property and its connectivity & location.
Land availability:If you want to invest, then the land is a great option for you. The population is growing and thus, the demand for land increases. This resource is limited and not much land is available. Hence, due to the increase in demand, investing in land is a good and beneficial future investment.
There are certain reasons to look for while purchasing a property. These reasons are general motivators that support investment. For a valuable investment for the future, plots in Jaipur by Airport City consider as the best option. You will get a good return on investment as well as develop your dream home. This gated community has demarcated the property and protected your property from Trespassing. Investing in Manglam Airport City is a good option for future perspective as it's close to the vicinity and amenities enforce you to purchase the property.