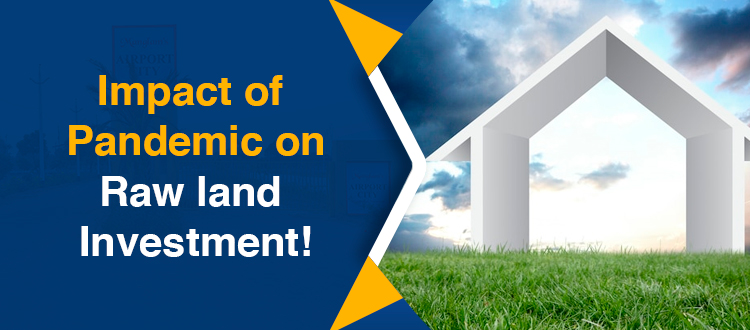 Impact of Pandemic on Raw land Investment!
The pandemic hit us so badly!
We have faced an economic crisis, as well as, many people have lost their lives, jobs. Every sector has faced a downturn and incurreda huge loss. But we have witnessed a strange thing in this pandemic. Many people had invested in the land and procure flats, homes, and raw land to build a dream house. People have found plots in Jaipur as the bestinvestment option with a hope to better return in the future.So, we can say that the pandemic impact on real estate was positive.
Let's unpack all such things and anticipate the impact of a pandemic on land investment.
Price and value: After the pandemic, many people have realized the value of homeownership. Plots in Jaipur are reasonable to purchase and many people have invested in the land. Manglam Airport City gives you the chance to purchase a "plot in Jaipur" and make your dream home. The price of land is affordable for people with unlimited benefits like gated communities, townships, wide roads.
Return:The reason for investment in land is a higher return in the future. You need to choose the right property in Jaipur and the right time for investment. Manglam Airport City becomes a preferred choice for many people after the pandemic. Users are investing in Airport City plots with the hope to geta higher return in the future.
Avenue for young investors: Anyone can invest in plots but young professionals should consider investing in this asset. The entry prices of real estate assets are low and this makes it suitable for those who are in the early stages of their careers. While the Coronavirus disease has dampened the sentiments of prospective home buyers, analysts are confident that it is just a matter of time before buyers return to the market.
Property in Jaipur is a great choice for people after an announcement ofthe "Delhi-Mumbai Corridor". Moreover, the corridor will be constructed near Manglam Airport City.