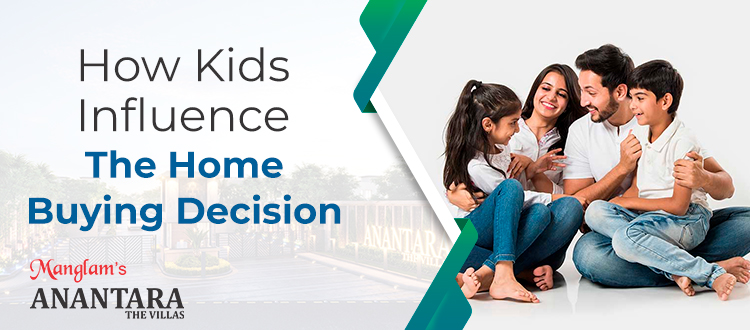 How Kids Influence The Home Buying Decision?
If you are planning to buy a property, you may consider factors like location, amenities, spaces, etc. However, if you have kids, you need to look for some distinct factors that would offer support to the complete development of the child. In today's fast-paced world, parents need to consider many factors to make the right decision for their property investment. Manglam Anantara, a beautiful residential project on Ajmer Road offers 4 BHK luxury villas in Jaipur, equipped with many kid-centric amenities, making it perfect for you and your kids. Some of the important factors to make your home and the surrounding environment child-friendly are as follows-
Safety
One of the most important aspects to consider while buying a villa in Jaipur is safety. Ensure that the property you are buying offers a very secure and safe atmosphere along with the neighbourhood to let your kid out to play without any fear. Manglam Anantara offers round-the-clock safety with CCTV camera surveillance, security guards, and other security measures. 
Accessibility
It is best to pick a property that is located close to schools and hospitals. This not only ensures that your child will not have to travel to distant schools which can be tiring and time-consuming for them but also ensures that your and your child's schedule remains hassle-free. Also, easy connectivity to hospitals ensures that you can directly rush to them in times of emergency without any delay. 
Kids Amenities
It is always better to have separate kid's leisure facilities in your home to keep them engaged. Facilities like a kids play area, swimming pool, indoor sports facilities, etc ensure that your child gets enough private space to play and spend some time around nature. This also ensures a healthy and well-balanced lifestyle for kids. 
Architecture, Planning, and Open Spaces
While looking for your dream home, always ensure that your 4 BHK villa on Ajmer Road offers ample living space along with lush verdant open stretches. Your home should ensure proper decor, a clean and safe environment for your child to grow in. The ideal home is one where your child can feel comfortable and evokes a sense of truly being at home.
Neighbourhood
It is important to provide a friendly and safe environment for children. Community living projects like Manglam Anantara are proving to be a great place for families with children. Not only are the villas on Ajmer Road safe, but also meet all the needs of families and their children. 
All of these factors play an important role in the home buying decision when you have a child. The 4 BHK villas in Jaipur are thoughtfully designed and developed to foster a great life for you and your family with high convenience of amenities and luxuries. A home is the first school for your kids, so make sure it is a happy, positive and healthy growing environment for them.