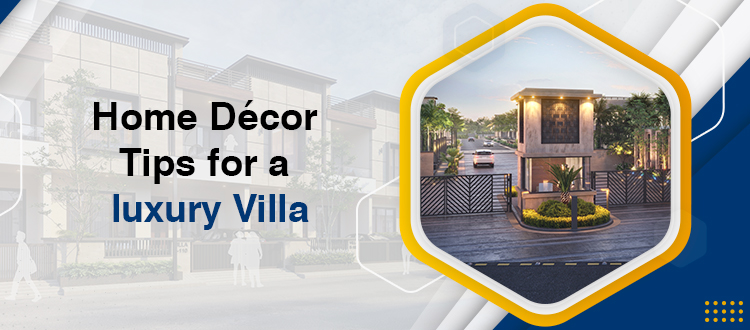 Home Decor Tips for a luxury villa
The desire to buy a house comes with various ideas of interior designs. People will think that they will do attractive paintings on the wall, use decorative lights to relish the home. When you will buy 4 BHK Villas in Jaipur at ManglamAnantara, you can make it more luxurious with "Unique Home Décor" ideas. Thousands of ideas will bring a royal and luxury aspect into your
"Dream House" !
Paper Cup Lights:
When you are decorating your Villa, sticking to simplicity is the best way to go. You can use paper cups and make your creativity into a cup light. The shape of paper cups acts as paper lamp shades for the light to glow from. The circumference of the cups also allows it to cast interesting shadows that enhance the overall contrast of the interior.
Plants as décor:
Plants have become a staple to the interior with health and wellbeing benefits. For Villas on Ajmer Road you can use plants which acts as agreat aesthetic element that adds beauty to the interior space. Green color plants representtranquillity, health, and luck and make a positive impact on human psychology. The plants that bring aesthetic value to your luxury villa are the Calathea Plant, Birds of Paradise, Dragon Trees, and Monstera Deliciosa.
Bottle Lights :
It is a most simple home décor but bringsan elegance that is matched perfectly when all decorationsare put in at same space. You can use an empty bottle and a single set of fairy lights – a fancy look with fairy bright lights. Anantarais designed with a luxury appearance and bottle light will bring a premium elegance into your home.
If you want to make your home a luxury place to live, then you can look for plenty of ideas and options. The luxury villa appearance is just an idea and you can do as many things in ManglamAnantara to give it a more elegant guise.