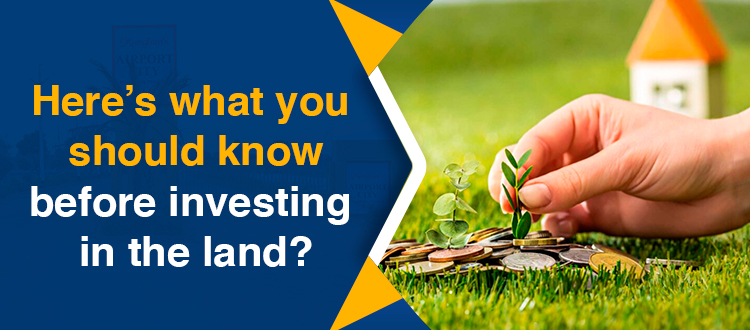 Here's what you should know before investing in the land?
The land is the best investment option in India and its value has never receded.
Land gives you the best return with minimum investment. However, people have trusted return on land more as compared to equity, shares. There is a need to understand some points that need to assess before investing in the land.
Manglam Airport City is the best investment option for investment on land.
Limitation: The first major factor that increases the value of land is a limited supply. The land is limited and it is quiteimpossible to create more. The demand for land is growing up. Moreover, the price of land has never experienced volatile change like gold, equity, & bond. Plots in Jaipur are limited and people are investing in land with future perspective and plans like manufacturing of home, resale etc.
The land is a big-ticket:When you are investing in land, then you should wait for some years. Every year, the value will be increased and it makes the "land as big-ticket". Unlike equity, gold and bond that can be sold easily, land need a proportion of time, sometimes a year. Hence, you should know this fact before purchasing land.
Quick Possession: You can take quick possession of the land. Unlike flat or house, which incurred a cost of shifting. Thus, there is no gap between purchase and possession. No additional cost is charged on land procurement as well as you can choose the preferred architecture you want.
Plots in Jaipur is the best option for investment and it will give you the best return in the future. The airport city by Manglam is the best option for investment. You can make commercial sites or your dream home. So, be an investor and invest in Manglam Airport City.