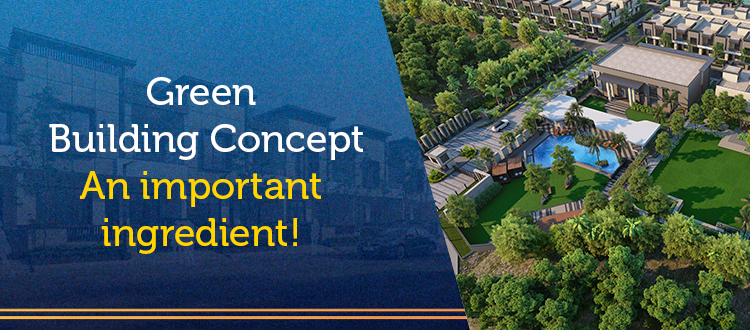 Green Building Concept: An important ingredient!
A green environment becomes an important factor for modern age developers.
Modern developers are focused more on the "green building concept" to make their site attractive and eliminate negative impact on the environment. The green building aims to preserve natural resources and improve the quality of life. Manglam Anantara is a luxury 4 BHK villa and covered with 1.5 acres of green garden as well as other areas for sports activities. Certain features can make a building green.
Anantara fulfils some of the features:
Efficient use of energy, water, and other resources
Good indoor environment air quality
Pollution & waste reduction measures
Consideration of construction & design
These are some important factors that apply to the Manglam Anantara. Modern developers are determined Green Building Concept as an important ingredient in construction. The construction by developers focuses on principles of green building strategies.
Following are the five principles of green building:
Liveable Community
Indoor Air Quality
Water Conservation
Resource Conservation
Energy efficiency
Manglam Anantara fulfills two of the principles of Green Building. The luxury villa gives you a liveable community with excellent indoor air quality due to the wide green area. The Park, yoga meditation area, gym area is developed to keep the people fit and healthy. Anantara is the best pack for your family to live-+ in.
The goal of green building design
Green Building Concept focuses on the overall impact of the built environment on human health & the natural environment. The main aim of green building design is to promote a healthy environment and control the overall pollution and waste. Manglam Anantara follows some of the principles of Green Building as well as develop a green area to control pollution. Manglam Anantara promotes a healthy environment for the residents and provides appropriate space to do exercise, yoga, meditation, etc.