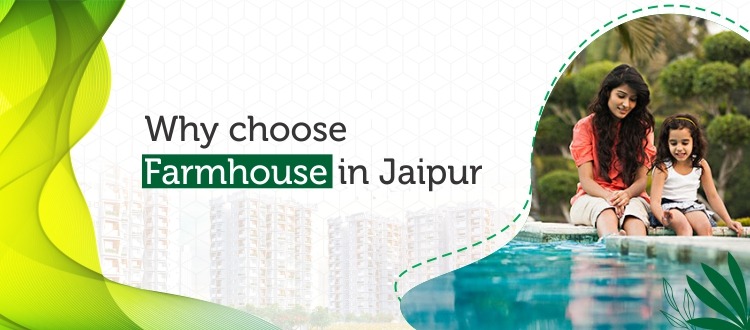 Farmhouse for rent in Jaipur for party and other purposes
Buying a property anywhere in the world is getting out of hands for middle-class people. They can only dream about it and see big farms, farmhouse bungalows and other properties with modern amenities in movies and tv shows. It is all due to the rising inflation, recession and the ongoing coronavirus pandemic, which has taken a toll on people's earnings. But do you know all glory is not lost because one of India's biggest real estate king, the Mangalam Group, has reinstated faith in property buyers and dealers with its most anticipated project Mapplewood
Unprecedented characteristics of the group have lightened up the hopes and lives of people who have dared to dream despite hailing from the middle-class. Who does not want to see a farmhouse with swimming in Jaipur? From far, it seems expensive but it is not despite the sword of inflation hovering over people's head. The group has ensured that you have your share of the property at the most reasonable price. And there's nothing better than having ownership of a farmhouse at the best location of Jaipur.
Modern amenities in farmhouse
When we talk about a farmhouse, the first thing that strikes our brain is relaxation. Yes, everybody deserves to spend some quality time with family and friends after a hectic schedule of a week. For this, folks like to escape from the daily routine. Sometimes they visit amusements parks and other times pay a visit to theatres, malls, gardens, and other places. However, every person in a family may not like it. And it's natural to have a different deck of choices. The imposition of elders may play a spoilsport and vice versa.
However, it is not the case when you have a farmhouse with modern amenities with a swimming pool, mini theatre, kids play area, lounge, party hall, pub, a club for elders, huge garden, and air-conditioned rooms five-star facilities, to say the least. These features are just an introduction compared to what the farmhouses constructed in Mapplewood project offers.
Kids and elders can have fun separately and together at the same time, such as the magnanimous facilitation at the outskirts of the Aravali mountain range where the properties are located. They are lush green and heart-stealing surroundings. So when you are looking for an outing with your families and friends, especially during the monsoon, autumn, spring, winters and summers (yes, it covers all seasons and weathers), these farmhouses are multipurpose and for all events and programs. Isn't that amazing?
Also, if you are looking for a farmhouse for rent in Jaipur for party and other purposes, then Mapplewood set the best available asset for you.
The building of the farmhouse is striking, and it is available with several rooms. Thus, during any wedding ceremony or any organisation, you can accommodate your guests. Moreover, the place is quite approachable from the airport and that sets it ahead of other projects. Furthermore, there is a direct route to the capital city of India, Delhi. So, these features illustrate how good your decision would be if you invest in the project at the earliest.
So, if you want to be part of buying the best farmhouse in Jaipur or a big farmhouse with a swimming pool in Jaipur, then you would love to invest your hard-earned money in the Mapplewood project. The place has twenty hours electricity, water supply, internet facility, communication, and easily approachable.
You can even get the farmhouse in Jaipur for rent and celebrate several ceremonies and festivals in private without any concerns or troubles with friends and families. So, if you are interested in living a life with larger than life, then channelise your money wisely. You already know how to do it and where to do it.