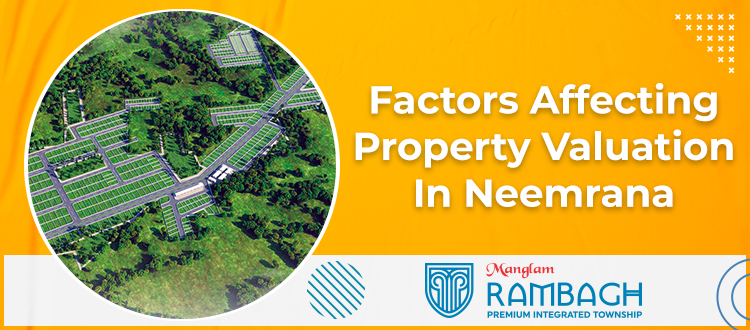 Factors Affecting Property Valuation In Neemrana!
Property valuation is an important aspect of the real estate market. It holds value in property appreciation estimation in the long run. Before investing in any property in Neemrana one needs to ensure that the property promises a good future return on investment. This determination is done by estimating the property based on many factors.
Some of the factors that determine the valuation of a property are:
Location
It is a well-known fact that location is one of the most important factors in the real estate sector. Location greatly emphasizes property appreciation in the future. Keeping this factor in consideration we can say that the plots in Neemrana are the perfect form of investment as they are located in one of the rapidly developing locations of Rajasthan.
Supply And Demand
This is one of the simplest factors to understand. Attracted by the rapid growth of Neemrana, people are more inclined towards investing in properties in Neemrana making Neemrana a hotspot for real-estate investments. Thus this increased demand will also influence the property prices in the long run.
Amenities
The plots for sale in Neemrana are provided with world-class amenities like a well-equipped gymnasium, swimming pool, mini theater, steam sauna, function lawn, fitness studio, games room, and many other facilities that enhance the property's worth.
Accessibility
Accessibility is a factor that also influences property valuation to a great extent. Even if the property is top-notch and amenities are immaculate, if the property does not serve good connectivity, the property will lose its value. The plots for sale in Neemrana also serve excellent connectivity to hospitals, schools, markets, and other facilities with an intricate network of the conveyance system.
Neemrana is gaining momentum as a hotspot for real estate investment. The localities are rapidly developing along with major infrastructural growth in the town making Neemrana perfect for investment.