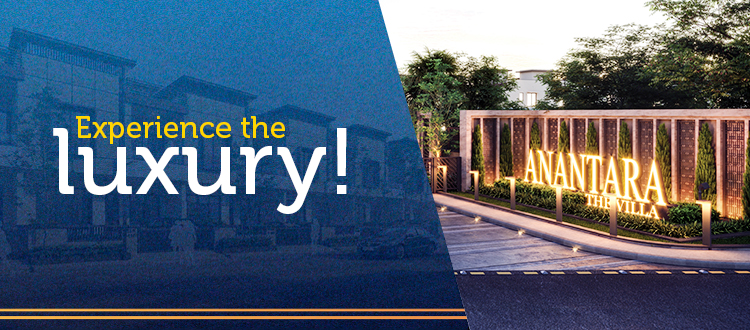 A luxury house, with big rooms, a gated community, a swimming pool, and a luxury clubhouse:
Living a luxurious lifestyle is still a dream for many people. What luxury means to you? It's a good question to ask and we need to think about it. Luxury at Anantara is not just a word but an emotion. We believe in making luxury a day-to-day aspect of your life. So, in what terms, you will experience luxury.
Following are some key notables of it:
Amenities: The first factor that signifies luxury is amenities. From swimming pool to gated security, everything is the finest in the world. You will get a swimming pool, luxury club, gated premises, etc. at one place. All these things state the luxury amenities of the Anantara.
Different areas for different people: Another factor that indicates luxury is different areas for different people. This includes a park area for fitness freaks, a badminton court for kids, and a senior citizen zone for the senior people.
Green building concept: Everyone wants to live in a place that is environment fit and appropriate. The green building concept of Anantara fulfills different attributes as it includes a green environment, water conservation, energy-efficient, etc. The principles of the green building concept increase the value of a property.
In-house trained staff: The in-house trained staff at Anantara will come to you and pick the garbage. The sanitization system as well as a clean and green community is what Anantara believes.
Luxury is what people feel and always admire. While you are purchasing Anantara the villas, you will experience the luxury. A perfect place to live with your family and spend some quality time with them. A luxury 4 BHK big size spacious villa gives you the most appropriate feeling ever.