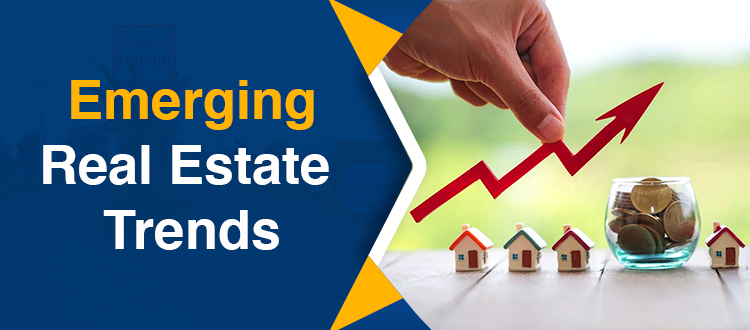 Emerging Real Estate Trends
The real estate sector in India is always signifying rapid growth.
Many people have purchased the property in Jaipur in COVID. Manglam Airport City: Purchase your plot in Jaipur. Many people have invested in property in Jaipur and get the best future return.
With the change in time, the following are some new trends anticipated in the real estate industrythat fascinate you the most:
Technology: Every sector in the world is undergoing a massive digital revolution that transforms its practices. In real estate, technology is used at every phase; from promoting an investment opportunity to commercial projects; from construction to Smart home things; technology is used at every phase. When you have purchased the plot in Jaipur, you need to understand the modern technology that will use in the construction of the dream home.
Investment: It is not an emerging trend but has always been a part of the real estate trend. It never fades with time. People are investing heavily in properties with future context. Many people have purchased the property in Jaipur and wait for the right time as an investment is a risk-bearing decision for the user.
The shift in preferred localities: Previously, people have preferred the location near to the main city for better convenience. Now, people are looking for an investment opportunity that is far from the city or attached to the highway road. Thus, we have witnessed a shift in the preferred location of the people.
Preferred Residential formats:The increasingly popular trend of affordable and mid-segment properties is likely to continue this year, and ready-to-move-in properties or purchasing plotsare likely to be the most preferred option.
These are some emerging trends in the real estate industry. Manglam Airport City is providing plots to the people for investment purposes and they can choose the architecture of the home.