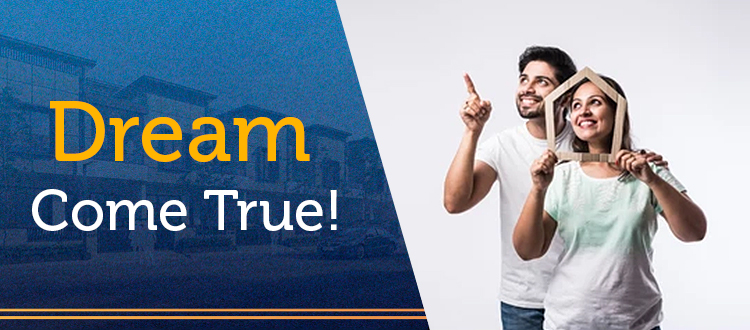 Villa is a luxury house and rich in terms of amenities.
It is a Roman word that uses by rich Romans for escaping their routine for relaxation. The villas are constructed with aesthetic design, quality material, and a perfect space so you don't need to compromise while fitting stuff. For instance, when we compare apartments, flats, residential property & villas, the most favorite niche for living is Villa. A luxury villa gives you an unbeatable experience. Manglam Anantara is a luxury 4 BHK villa to live in with supreme amenities. It is an icon of status, sophistication, luxury, and exclusive lifestyle. All these things state that living in a villa is like 'Dream Come True".
Following are some major points that define why it is a dream for many people to purchase Villa:
Modern lifestyle: A villa not only improves your status but also enforce you towards the modern lifestyle. A villa is designed with impeccable qualities and infrastructure. The architecture is unique and fulfills all your desires. That's why it is more to dream, less to desire.
Amenities: Every person desires some great amenities and facilities. The modern-style villas fulfill your dream of modern amenities that make you amazing. Villa gives you privacy as well as a luxury clubhouse, a lush green area, separate areas for kids, and a senior citizens area with additional space for the Green Building Concept.
Design: A villa might get a similar exterior but you are free to design an interior. A luxury villa fulfills your dream to design your home. You can choose your desire interior and add some more luxury to your villa.
Manglam Anantara : The Villas is like Dream Come True as it gives you the best experience ever. There are multiple amenities, luxury, and aesthetic designs as well as the lush green environment that connects you with nature. A person always dreams to live in such a community that makes it refresh regularly.