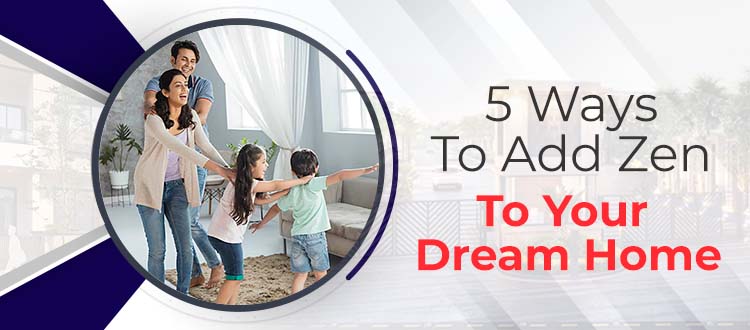 5 Features to Consider When Buying Your Dream Home
"My dream home" as beautiful as it sounds, finding your dream home can be tough. In your mind, you must have made a checklist of factors that correctly defines your dream home. Maybe a home away from the city, in between the lush greens and beautiful vistas can be your vision. Apart from this, almost everyone has some realistic expectations from their home that they want to get fulfilled. Manglam Anantara is an integrated villa township that offers 4 BHK luxury villas on Ajmer Road that offer state-of-the-art infrastructure encircled by lush greens and 1.5 acres of private gardens.
Let's list some of the most common features that people wish to have in their homes.
Kitchen Finishes
Everyone knows how important a kitchen is in a household. A kitchen should always be constructed according to the unique needs of the family. You might wish to have some of these features in your kitchen area:
Oversize isle
Under-cabinet lighting
Walk-in pantry
Open shelves in place of upper cabinetry
Integrated appliance garages for out-of-sight convenience
Breakfast nook or breakfast bar
Personalized Built-ins
One can install built-in cabinets and shelves according to their needs. This would provide them with as much extra space as they need.
Smart Home Technology
With the newer advancements in technology, homeowners are keener towards installing advanced technologies in their homes. There are plenty of technologies like Home security systems, Built-in speaker systems, Home automation systems, etc. Villas in Jaipur are designed with full competency with futuristic technologies and offer the smartest of homes to buyers.
Outdoor Spaces
Who doesn't like to spend some time outdoors during chilly winter sunbathing? Also, spending some time outdoors helps you increase your cognitive power and boosts your mood, and refreshes you. Manglam Anantara offers 1.5 acres of landscaped private gardens beautifully designed and is the perfect place for your family to chill and relax.
Bonus Recreational Areas
Home should not just be about spending time indoors. A residence should allow you to go outdoors and enjoy, exercise, and have fun. A home should enhance your lifestyle. The beautiful villas on Ajmer Road by Manglam Anantara offer world-class amenities like clubhouses, a swimming pool, kids play areas and many other high-end amenities that allow you to enjoy some time outdoors.
All of these features can easily make your dream home look aesthetically smart and convenient. At Manglam Anantara, the beautiful villas on Ajmer Road are precisely designed and planned by architects keeping the unique needs and demands of modern families in mind. These villas in Jaipur deliver the most unique residing experiences to the residents. You can buy a beautiful villa on Ajmer Road in one of the best locations with some of the best amenities to live your best life surrounded by lush greens.