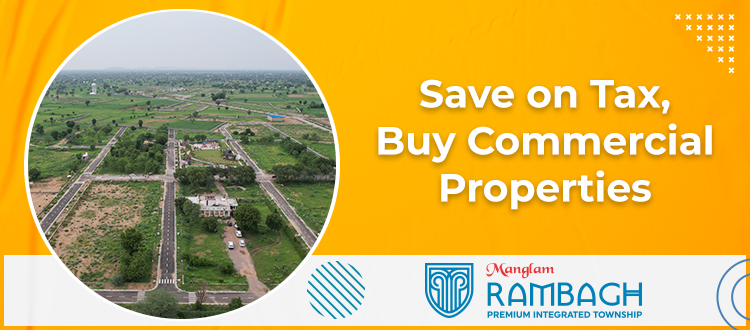 Save on Tax, Buy Commercial Properties
One of the most important considerations for many individuals considering an investment in commercial real estate is the potential for favourable tax treatment. But what kind of tax breaks would you be eligible for if you made an investment in commercial property in Neemrana or anywhere else in India? Let's have a peek at this blog, shall we?
When purchasing a business property, you have the option of obtaining a commercial office loan and having the interest on that loan completely subtracted from the purchase price. The costs that are linked with acquiring the loan might also be deducted in their entirety. You are eligible to make this claim beginning with the calendar year in which you took ownership of the building after its construction was finished.
Before taking ownership of your commercial property in Neemrana, you have the option of claiming any interest that you have paid for a certain period in the form of five equal payments.
Deduction for living expenses
Again, if you take out a loan to finance the acquisition of business premises in Neemrana, you are eligible to claim a deduction equal to thirty percent of the total amount of your taxable income. This taxable revenue can be invested in the machinery, technologies, and materials that are used in the process of repairing and remodelling the commercial property. It may result in tax savings for you.
Real Estate that is used for Commercial Purposes
Now, let's take a high-level look at the tax ramifications that come into play for commercial buildings in Pune that are utilized for business reasons. You are not permitted to take any deductions related to notional rental revenue if the property in question is being used for business purposes. However, you can write off the cost of depreciation as well as the interest that you pay on your loan.
If you are the owner of a company, you can take out a loan for your store and fully deduct all expenditures associated with repairs or upkeep.
Nevertheless, it is essential to keep in mind that the tax repercussions may undergo alterations at any moment. As a result, to remain under the law, you are required to be current on any changes that pertain to tax payments. In this aspect, hiring a real estate lawyer might be of assistance to you while buying a property for sale in Neemrana.